Regular price
$34.99 USD
Sale price
$28.99 USD
Unit price
per
Sale
Sold out
One of everyone's favorite lights, now stocked and shipped from the U.S.
Priority shipping available.
No more waiting for shipping from China. 
Built-in USB Type C Charging
These light are side switch operated and the basic functions are very easy to understand.
The Convoy S21E is a high-performance flashlight from the popular Chinese brand Convoy. Here's everything you need to know about this impressive flashlight:
Power and Brightness: The Convoy S21E is powered by a single 21700 lithium-ion battery and can deliver up to 2300 lumens of brightness, making it one of the most powerful flashlights in its class.
Built-in USB C charge port.
Durability: The S21E features a durable aluminum construction with a hard-anodized finish to resist scratches and other forms of wear and tear. The flashlight is also waterproof, with an IPX8 rating, which means it can withstand submersion in water up to 2 meters deep.
User Interface: The Convoy S21E features a user-friendly interface with a single side switch for easy operation. The flashlight also includes multiple modes and brightness levels to suit different situations and preferences.
Design and Size: The S21E has a compact and sleek design, with a length of just 121mm and a diameter of 27mm. This makes it a highly portable and convenient flashlight to carry around.
Versatility: The Convoy S21E has a range of versatile features, including a strobe mode for signaling and emergency situations, and a memory function that remembers the last mode used. It also has a removable clip that allows you to easily attach it to your pocket, bag, or belt.
Convoy S21E is an excellent flashlight that delivers impressive brightness and durability in a compact and portable design. It's a great choice for outdoor enthusiasts, hikers, campers, and anyone who needs a reliable and powerful flashlight for everyday use.
NOTE: This light does NOT come with a battery. Must use a 21700
Share
View full details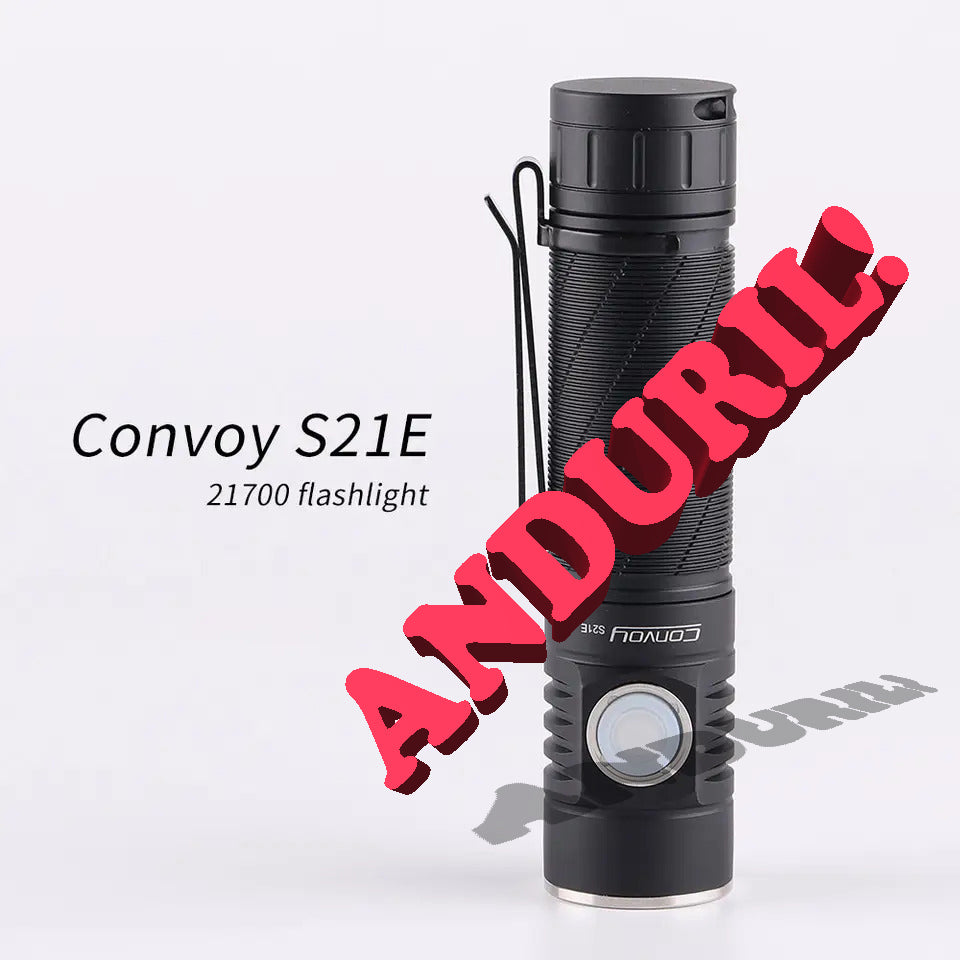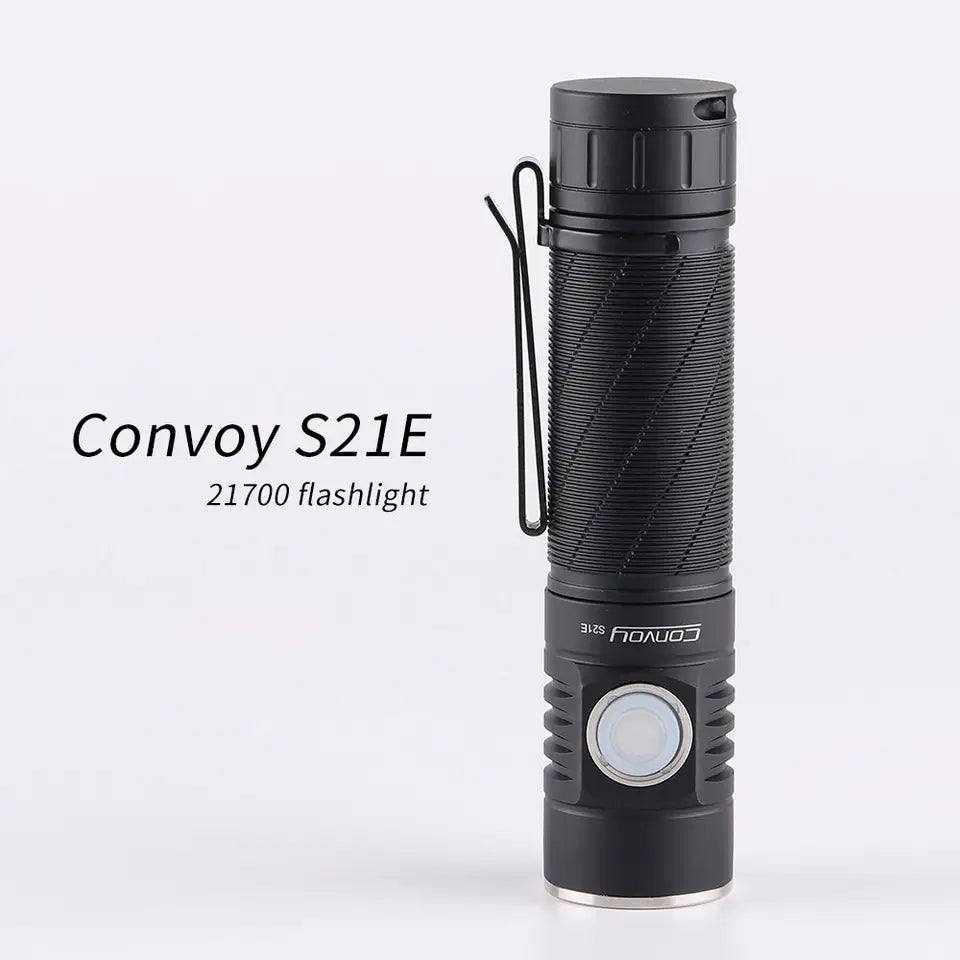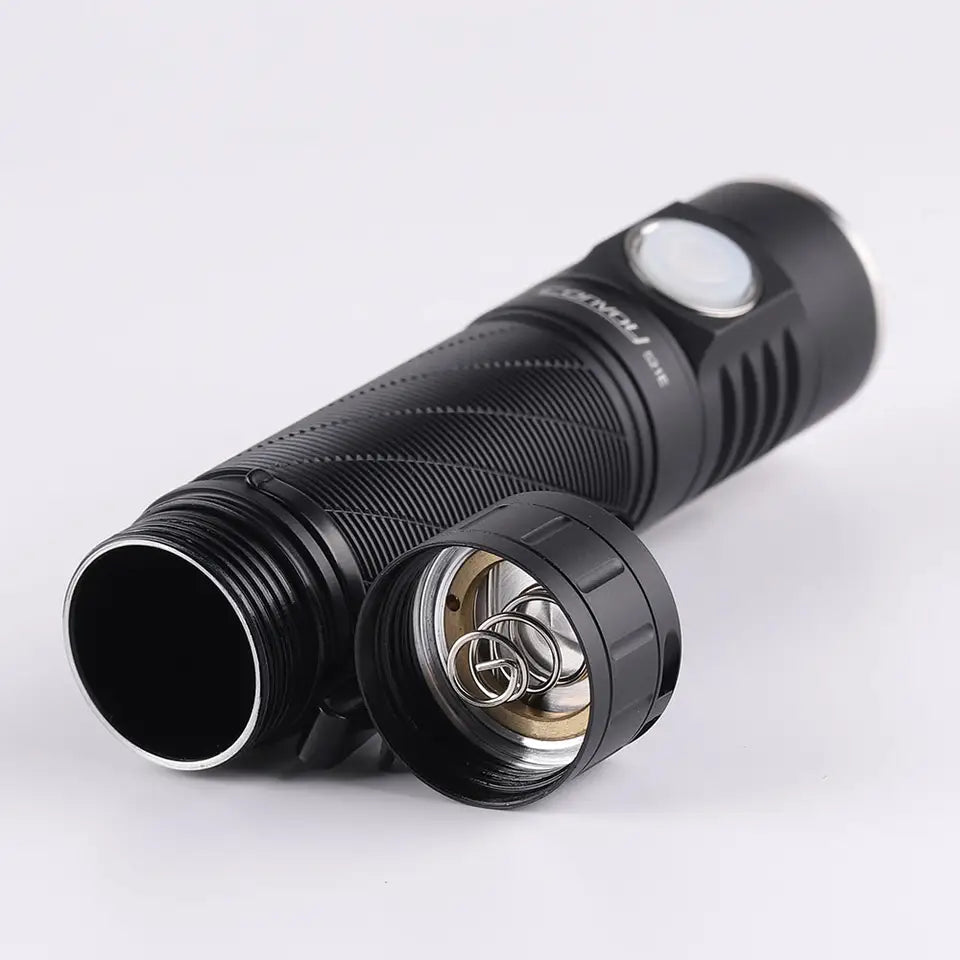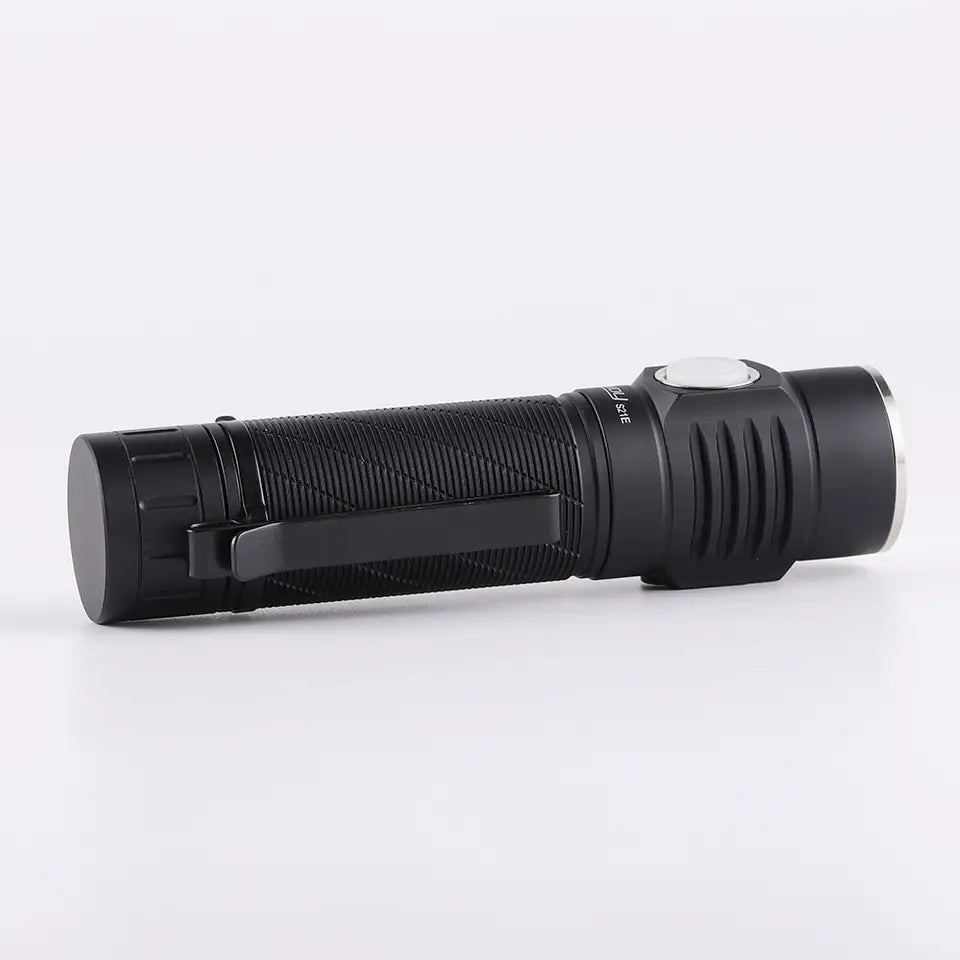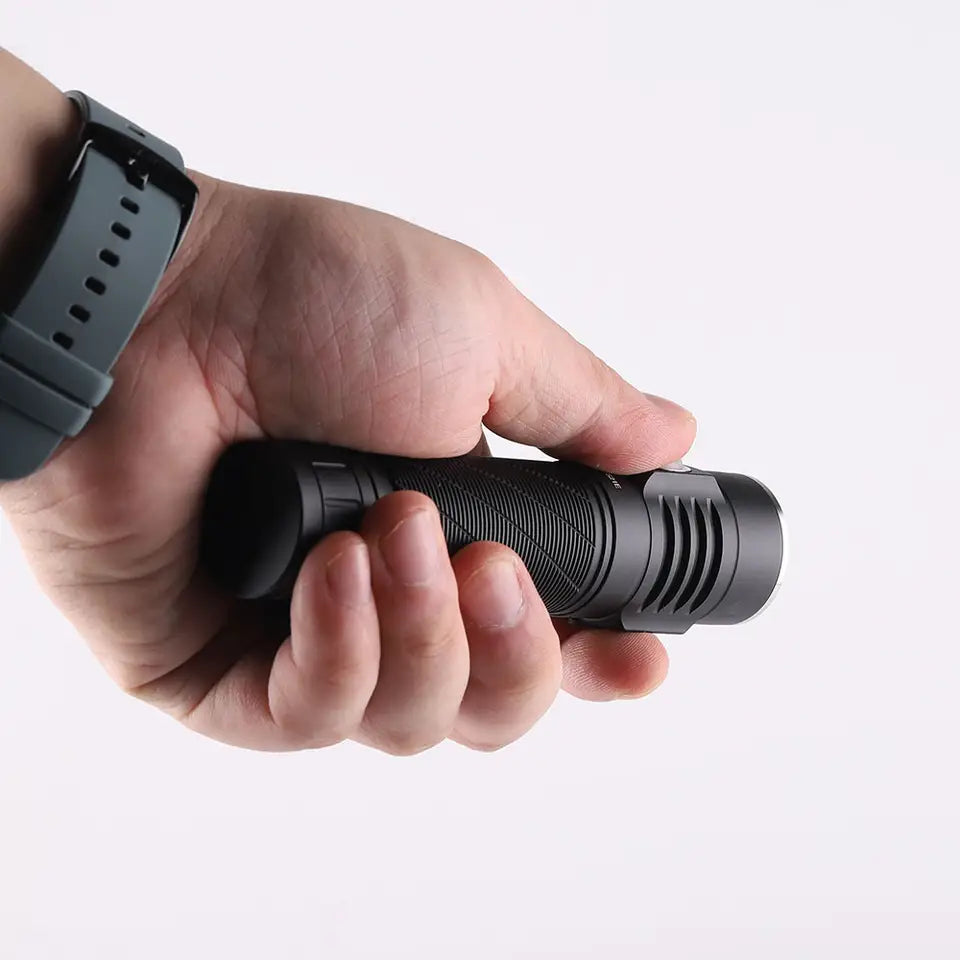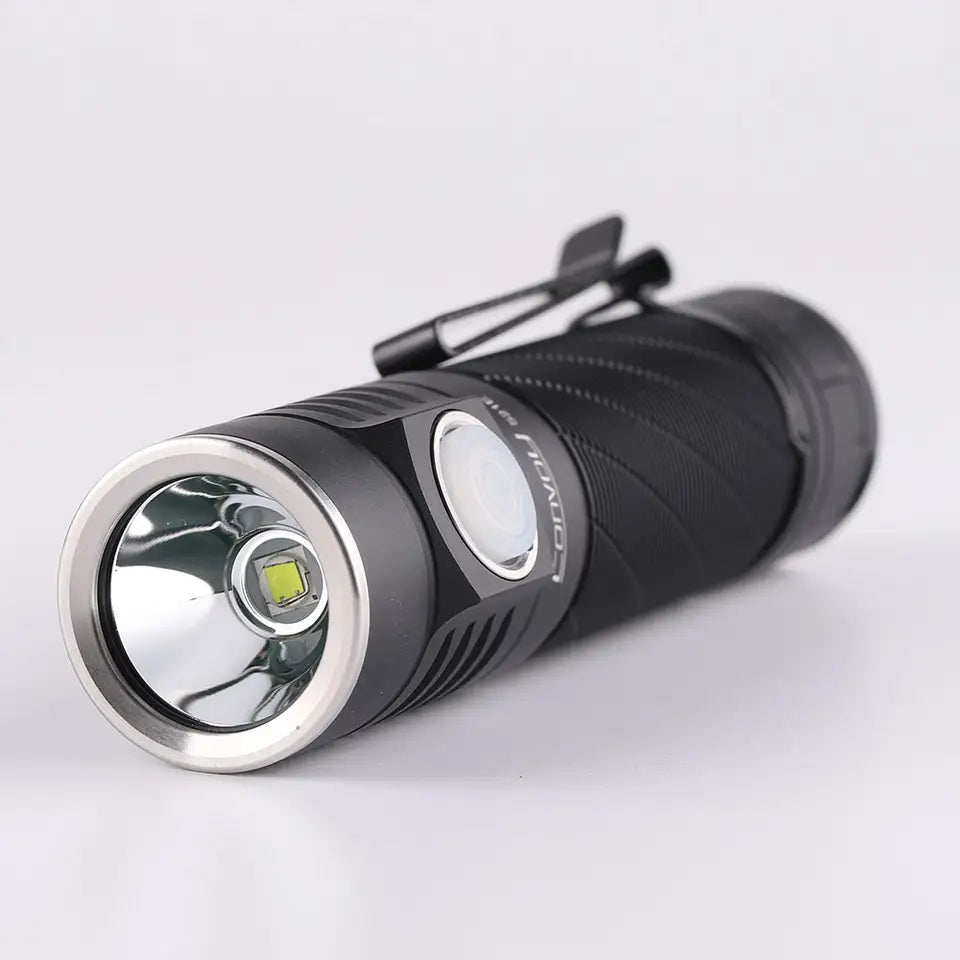 Dom is AWESOME
I just got this light and battery to go in it, so I can't really say much about it yet. It seems sturdy enough and well built. Put the battery in and started charging.
My review is more about the owner of this site, Dom.
I emailed him a couple days after purchase questioning the fact that tracking info hadn't updated. He replied almost immediately and answered all of my concerns over the course of a couple days.
EXCELLENT CUSTOMER SERVICE
As I mentioned already, my package arrived today - actually a day earlier than tracking said when it finally did update.
Thank you again Dom.
Todd